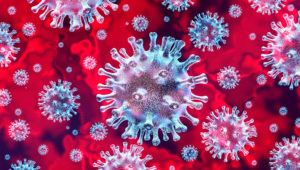 The Coronavirus has been a hot topic in the media lately, but we'd like to clarify a few things.
The Coronavirus originated in Wuhan, China.  So far, there have only been 5 confirmed cases of Coronavirus in the U.S. and all 5 individuals had recently traveled to Wuhan.  All 5 victims have been hospitalized in isolation and all are reported to be in stable condition.
At the time of this blog posting, there have been no confirmed Coronavirus victims in Texas. 
Symptoms of the Coronavirus may include:
Runny Nose
Headache
Cough
Sore Throat
Fever
*The Coronavirus can sometimes lead to lower-respiratory tract illness, such as pneumonia or bronchitis, but this is more common in those with weakened immune systems.
If you are experiencing any of these symptoms and have not recently been to China, you most likely have a common cold or the flu.  The staff at your nearest Next Level Urgent Care location will be happy to provide you with a diagnosis and treatment to get you feeling better as soon as possible.
Stay healthy, everyone!
*For more up to date information on the Coronavirus, please visit: https://www.cdc.gov/media/dpk/diseases-and-conditions/coronavirus/coronavirus-2020.html