DIY Pumpkin Based Skincare
Don't let your Jack-O-Lantern go to waste post-Halloween!  Try out these simple pumpkin based skincare recipes.
Here are some of our favorite ways to use leftover pumpkin.  Each of these recipes requires pumpkin puree, which you can make easily using a recipe like this one (just skip the salt).
Pumpkin Sugar Scrub: Not only is this sugar scrub exfoliating, but it's also nutrient packed and leaves your skin feeling silky smooth.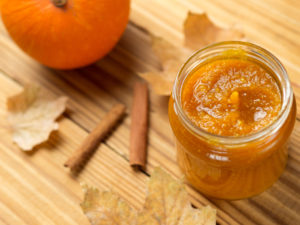 Ingredients:
Pumpkin Puree
Sugar
Olive Oil
Directions: Mix equal parts pumpkin puree, sugar, and olive oil.  Use it in the shower by gently rubbing it all over your skin, rinsing, and patting dry.
Pumpkin Face Mask (for all types of skin!):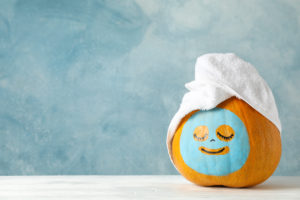 Ingredients:
1 Cup Pumpkin Puree
2 Tbsp Brown Sugar
1 Tbsp Honey
½ Cup of Plain Yogurt
Directions: Mix all of the ingredients together.  Spread the mixture on your clean and dry face and let it sit for 10 minutes.  Rinse with warm water and pat dry.
Pumpkin Hair Mask: Lock in moisture and enhance shine with this simple mask.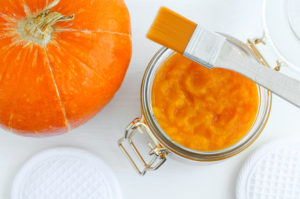 Ingredients:
1 Cup Pumpkin Puree
½ Cup Plain Yogurt
1 Tbsp Honey 
Directions: Massage the mask into your scalp and through the ends of your hair.  Wrap your head with a towel or put a shower cap on.  Let the mask sit for 30 minutes before rinsing out and cleaning your hair as usual.