Referring Patients to Physicians
When and Why Next Level Refers Patients to Preferred Physicians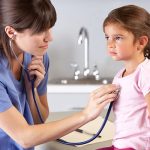 Next Level Urgent Care is committed to delivering the highest quality of service to urgent care patients, but our clinics are not meant to take the place of the primary care physician. Therefore, we re-direct patients and help them find primary care providers who can be professional partners in managing patients' health and well being.
We have a large network of community primary care providers and specialists who have welcomed the opportunity to treat patients we refer as well as have a trusted partner to help care for their patients after their own clinic hours.
As you well know, excellent follow-up care is a critical component in ensuring our patients continue to receive the highest quality of care. Since so many of our patients present themselves without a primary care provider, we cannot always count on the patient following up with a medical professional after we see them when their need was urgent. Therefore, we developed the Next Level Preferred Physician Program to partner with pre-qualified Houston-area physicians who meet our exacting standards, and give us the confidence patients we refer will be well taken care of by a trusted Next Level physician partner, not only for a follow-up visit but for continued care. We want them to come to our clinic WITH a primary care physician they rely on, and the patient care values we live by include facilitating patients' best practices for their own health management by introducing them to a primary care physician.
What's in it for you as a Next Level Physician Partner:
New patient referrals from Next Level.  Roughly 40-50% of our patients report they do not have a primary care provider!
Trusted after-hours care for your existing patients at a fraction of ER cost
Treatment summary from Next Level after each visit from your  patient to ensure seamless continuation of care
Your preferences for ERs and specialists built into our urgent care treatment protocols, so that we direct your patients appropriately for you
Convenient mechanisms for you to direct your  patients to your chosen partner for urgent care when they need it, including scripted after-hours phone messages, support collateral and handouts to give patients so they understand you have planned ahead for the times when they seek treatment and you are not available
Promotion of your practice to patients in your neighborhood
Open, collaborative professional relationships with caregivers who have treated your patient and are committed to your practice and patient care.