For Physicians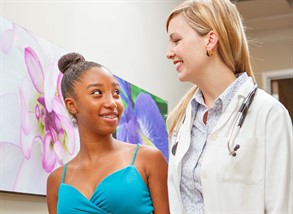 Next Level Urgent Care is committed to delivering the highest quality of service to patients, but our clinics are not meant to take the place of the primary care physician. All patients are referred back to their primary care providers for follow-up visits with a treatment summary Next Level provides the physician to ensure a seamless continuation of care.
Many of our patients do not have a primary care provider. To fill this need, Next Level created a Preferred Physician Program to identify the best Houston-area doctors to refer our patients to with confidence.
As Texas' first urgent care provider to achieve Urgent Care Center Accreditation through the American Academy of Urgent Care Medicine (AAUCM), Next Level is highly selective in the primary care providers and specialists we refer our patients to for follow-up care. We are dedicated to delivering the highest quality urgent care and to working with other community physicians to ensure our patients experience a continuum of high quality care.
Physicians, learn more about our Preferred Physician Program